RetroHQ have released a new firmware update for their Atari 7800 GameDrive flashcart. This version fixes a bug in the previous firmware causing the POKEY to be out of tune in some circumstances. You could notice this in the title / menu music on E.X.O.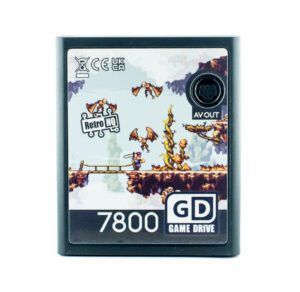 You can update to the latest firmware by getting your GameDrive flashcart URL or serial number when the cartridge is booting up. Put that URL into your browser and it will download the update.
BTW: Our full review of the 7800 GameDrive will be soon(tm). I did finally start it last weekend then realised the Atari 2600+ (US link) (UK link) is out on the 17th so I will wait for that and see if this and another flash cart work with the new console.