Table of Contents
We are checking out the Fenrir Duo which is an ODE (Optical Drive Emulator) for the Sega Saturn. It basically replaces the CD drive and loads games from a micro SD card.
Fenrir Duo Review Video
Where to buy the Fenrir Duo?
I bought my Fenrir Duo from ZedLabz in the UK who have it for a great price. You can find a list of official sellers Worldwide here on the Fenrir homepage.
You will also need a decent micro SD card for your games, we recommend SanDisk or Samsung.
While you do not need one, if you want to take advantage of some extra features such as more memory and cheats, the Saturn Action Replay 4M Auto Plus can be updated with Pseudo Saturn Kai Lite software.
Fenrir Duo Review (Text)
Inside the box is the Fenrir Duo itself. This model supports all Saturn models and has 20 and 21 pin ribbon connections. It also has a Wi-Fi module on it for loading games over a local network.
There are replacement 20 and 21 pin ribbon cables included. This is useful if your original cable is damaged or in case you break it while removing it when installing the Fenrir Duo.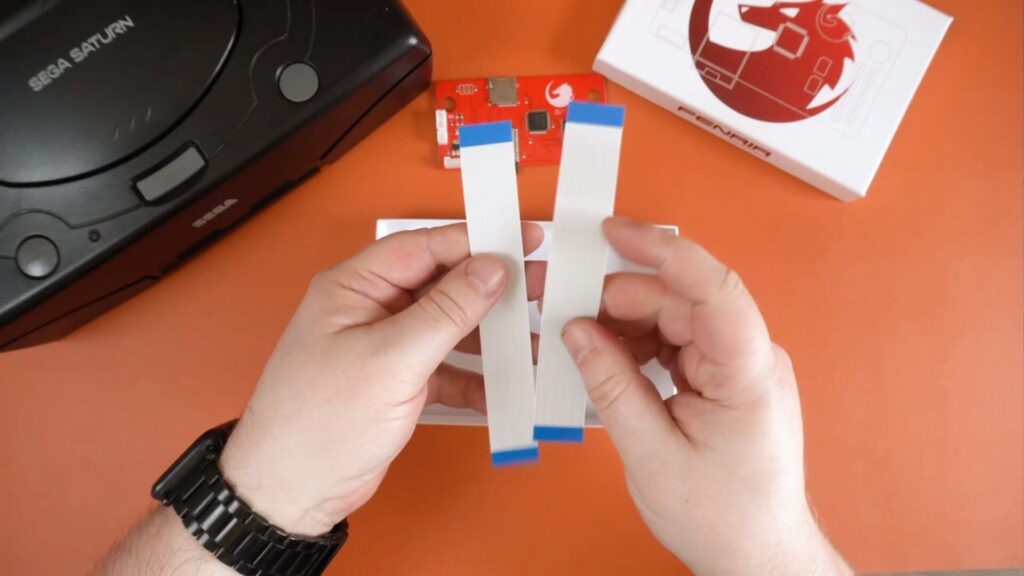 Not included as standard, but you will need one, is a micro SD card. I am using a good quality 128GB Sandisk card.
Fenrir Duo Install
Installation takes just a few minutes and thankfully there is no soldering involved, it's a straight swap of the CD drive to the Fenrir Duo. On this Saturn model there are five screws holding the case in place. They won't unscrew themselves so let's get them out.
The top half of the case can now be lifted up and we have access to the inside.
There are three parts we need to disconnect, the power supply, ribbon cable and a holder.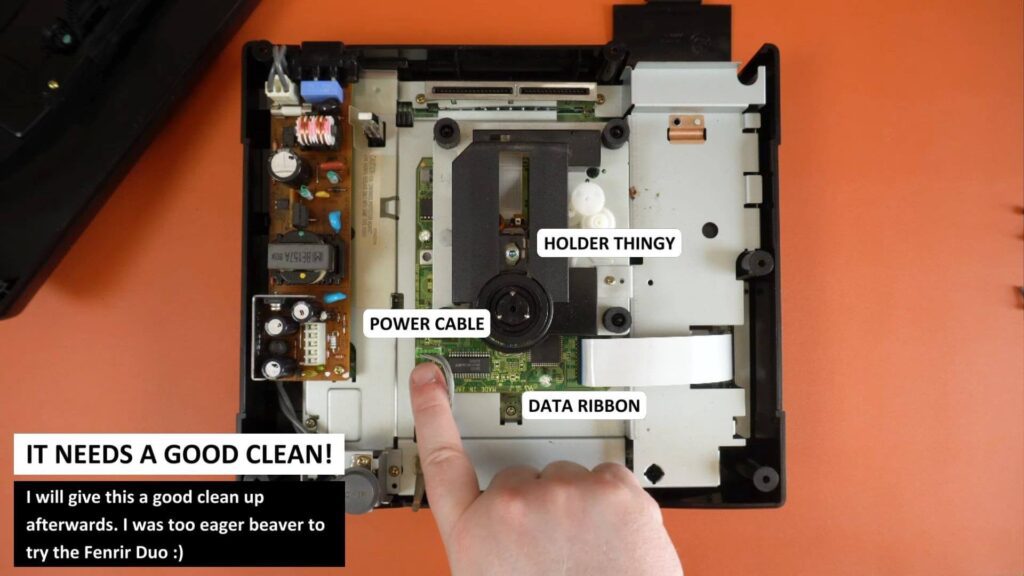 Once they have all been disconnected we can lift out the CD drive.
The Fenrir Duo can now be installed. It drops on the bottom two plastic pillars. You can buy a 3D printed cover which helps keep everything in place but people were charging a fortune for them…. The Fenrir is a little loose but it should remain stable enough not to go anywhere.
You can now connect the ribbon cable to the correct 20 or 21 pin port, as well as the power supply. And not forgetting the micro SD card. I have added the latest firmware to it as well as a bunch of games.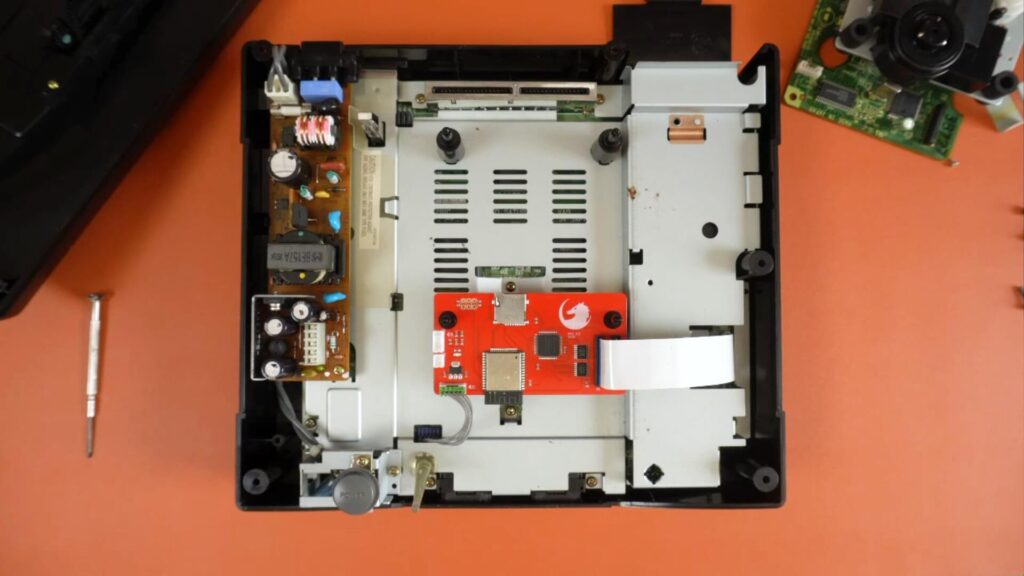 The top half of the case can now be put back on, and those screws aint gonna screw themselves back in, so let's get on with that.
Power Up
And that's all there is to it, it's definitely one of the faster and easier upgrades I have done before. Lets power on and switch over to the video capture.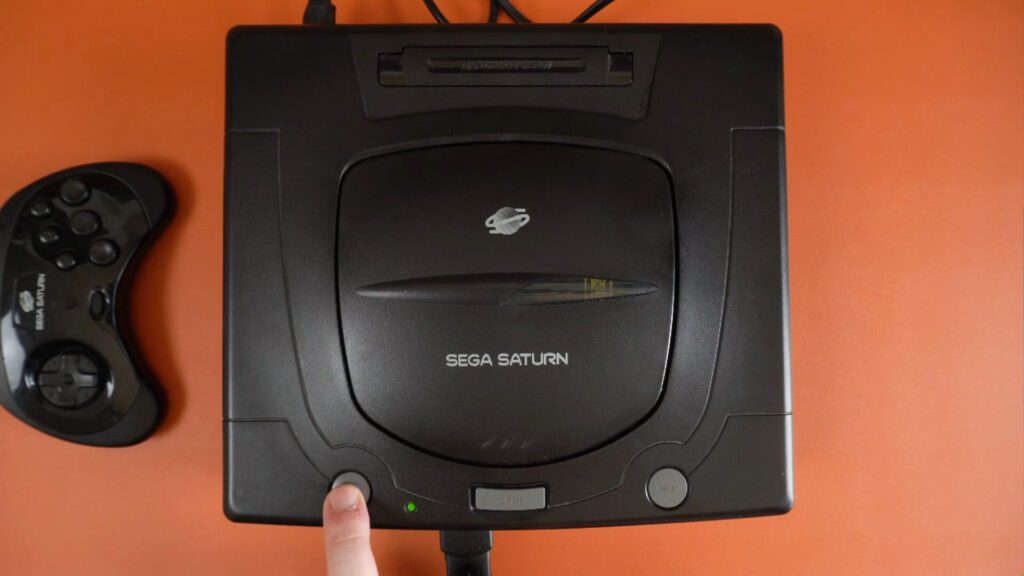 An overview of the Fenrir Duo menus
The Fenrir Duo boots up to a list of games installed on your micro SD card. You can navigate with Up and Down to move to the next game, and Left and Right to skip a page. Screenshots can be enabled or disabled as preferred.
Pressing START will take you to the settings. From here you can enable/disable screenshots and the in-game reset.
Two important features are the Backup Internal Memory and Restoring it. The internal memory is backup up by a cell battery which runs out of juice very quickly, once it's dead you lose your saves. So you can backup and restore here without worrying about losing anything.
The system information screen shows various information such as the BIOS version, your Saturn region and video frequency. You can see the Wi-Fi status if you are using it. At the moment I am using a beta firmware which does not support it, but the latest public build does.
Loading a game
Simply navigate to a game and press the A button to load it. The loading speeds appear to be the same as running from a CD. This is likely to keep compatibility for data loading and not cause issues if loading faster than normal.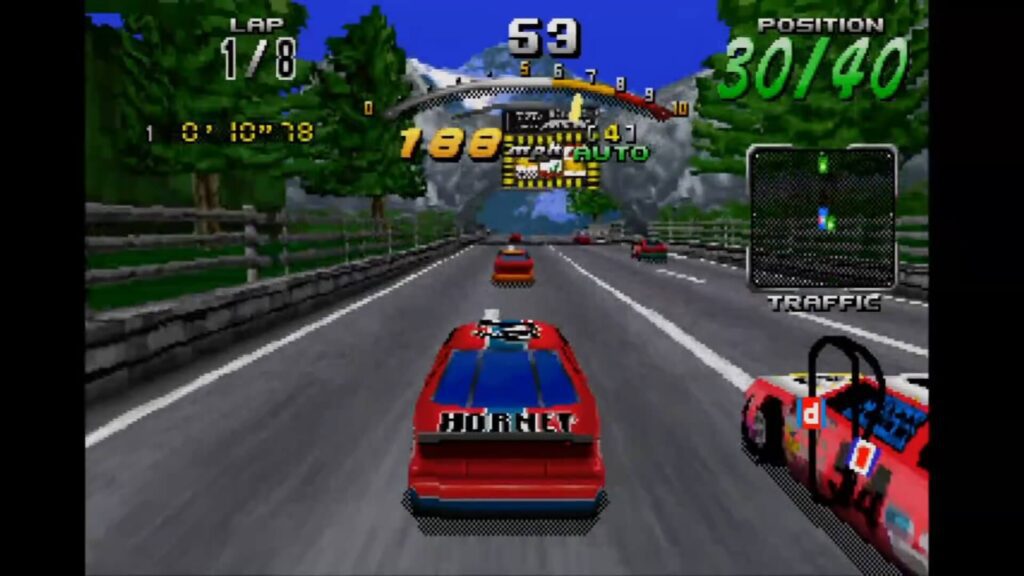 I have tried a bunch of games over the past week and not seen any issues with compatibility. There are probably a few games that will not work, or have some kind of issue though. You can report them on the official discord channel and they may get fixed in a future firmware update.
But that's not all you can do with the Fenrir Duo, there is one more thing we can try with it.
Pseudo Saturn Kai with Fenrir Duo
If you have a Saturn Action Replay 4M Auto Plus with Pseudo Saturn Kai installed you can use it with the Fenrir. You probably have one of these to load backup CD's or as an extra memory and cheat cartridge.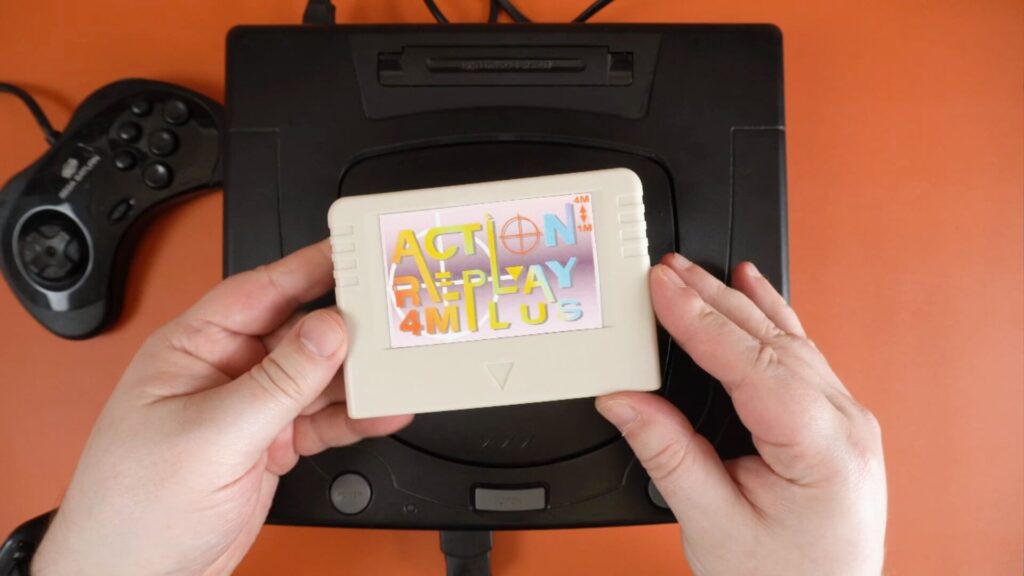 With the newer firmware there is support for ODE's including the Fenrir Duo. You do need to enable it first in the settings. Once enabled you can browse the games installed on the micro SD card and select one to run as normal.
You may be wondering why this cartridge is useful. You can access the wealth of cheats on supported games by highlighting a game and pressing X. You can then enable and disable any of the cheats available and afterwards run the game as usual.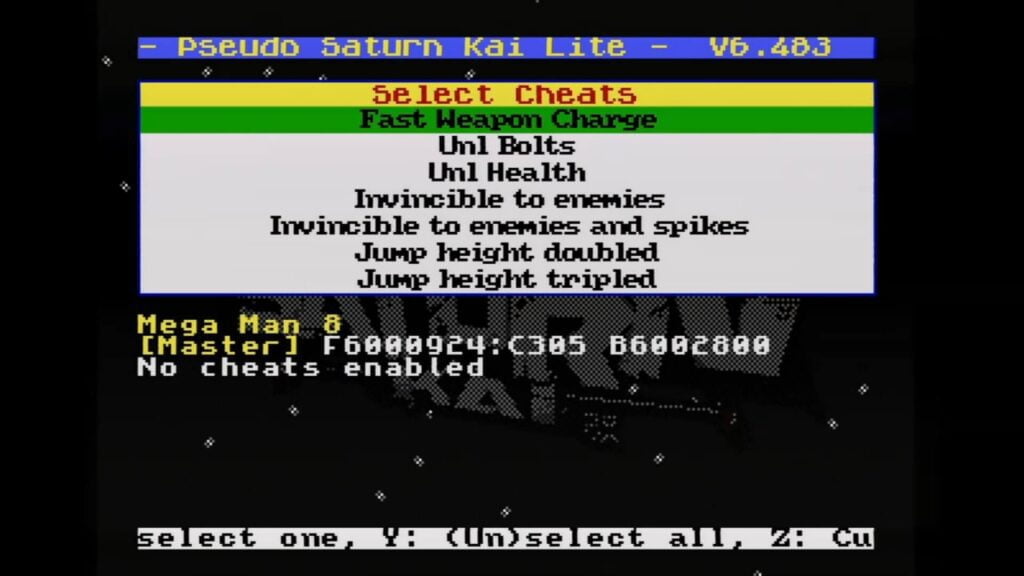 You can now complete Mega Man 8 without dying!
Final thoughts
So that is all there is for the Fenrir Duo. It is very easy to install and works great, it does exactly what it is supposed to do. We might take a look at the WiFi loading in a future video once it is fully supported as it's a nice extra feature.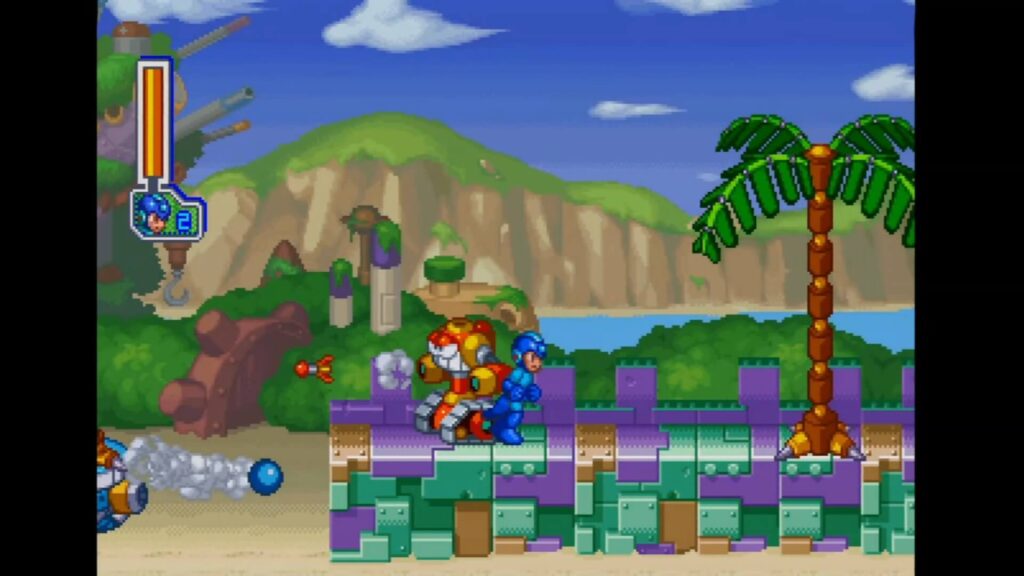 We also like that the Fenrir Duo is supported with Pseudo Saturn Kai. The cartridge still has a use if you had one originally and then installed an ODE.
Pros
Works with all SEGA Saturn models
Easy to install – no soldering required!
Has very good compatibility
Supported very well with Pseudo Saturn Kai
Cons
The fit is a little loose when installed
Fairly pricey, but all ODE's are
At around £127 it is a little expensive, all these ODE's are, but it is definitely worth buying if you have a SEGA Saturn!