Retro Games Ltd posted an image and later a short video showing their timeline of releases from their start in 2019 through to 2025.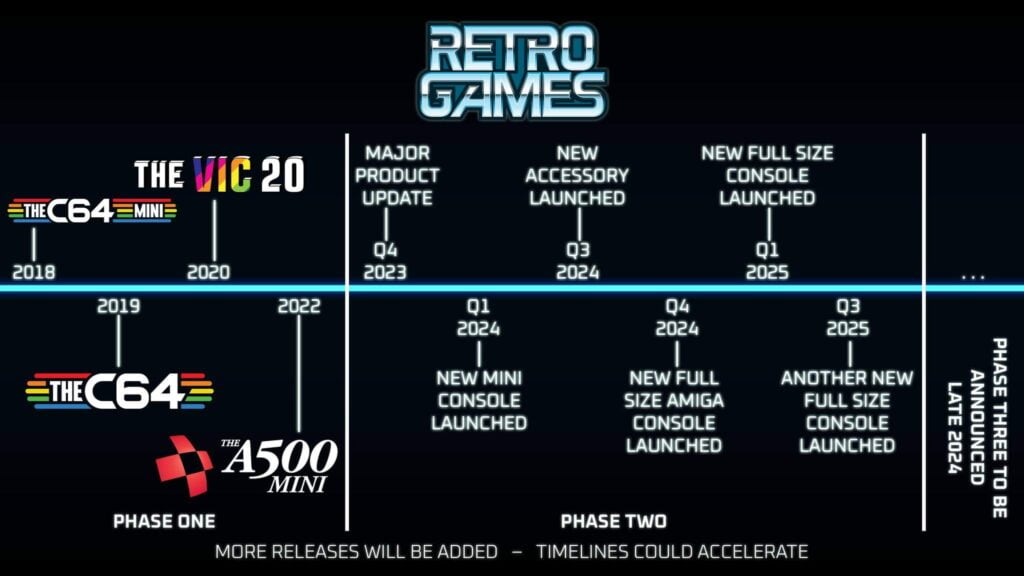 The timeline shows the C64 Mini, followed by the full size version and then the Vic 20 and last years release the A500 Mini. There will be a major product updated Q4 2023 and in 2023 we see a new mini console, accessory and three full sized console/computers. They do mention that there will be other releases to be added.
What could we expect to see? If it is following the Commodore theme, then maybe the Plus/4, a CD32 or Amiga 1200?