Big news today if you are one of the lucky to have a Miyoo Mini Plus handheld. Onion OS is now available as a beta version for the new retro handheld.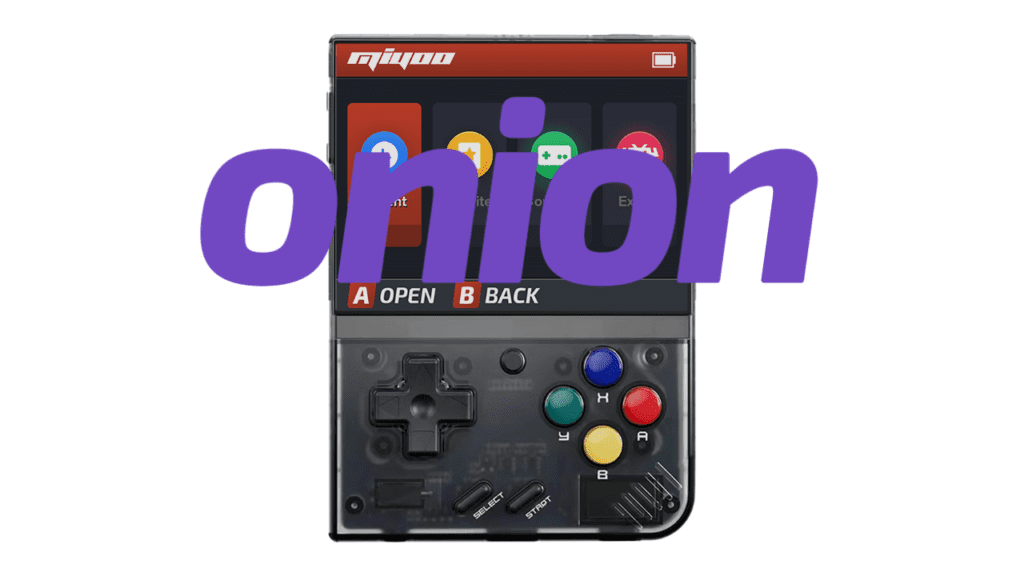 Onion features include:
Your Onion SD card can be swapped between Miyoo Mini (MM) and Miyoo Mini+ (MMP) freely – credit: @Sichroteph, @ygordreyer
(MMP) RetroAchievements enabled – credit: @schmurtzm
Display brightness can go as low as 3%, and the adjustments are now on an exponential curve – credit: @Aemiii91
Shortcut keys: MENU+VOL UP/VOL DOWN on MMP, and SELECT+L2/R2 on both
(MMP) Volume is adjusted using a logarithmic curve (giving more natural steps) – credit: @Aemiii91
Mute toggle: VOL UP+VOL DOWN
Volume 0 is now actually silent – credit: @mitchchn
(MMP) Battery percentage much more precise due to new hardware
(MMP) Temporary "test" apps (these will become part of Tweaks / Package Manager):
Onion OTA Update – credit: @schmurtzm
FTP Server – credit: @schmurtzm
OpenSSH – credit: @schmurtzm
HTTP File Server (user: admin, pass: admin) – credit: @sa3eedDev
This is a beta release for the Miyoo Mini Plus+ so there are some known bugs and probably a few more unknown ones.
Known Bugs on Onion OS:
(MMP) To enable wifi features, you need to upgrade the Miyoo Mini+ firmware to 20230326****: Download it here.
(MM) Multiple "change clicks" can be heard when holding POWER while in MainUI
(MMP) Wifi icon in MainUI overlaps battery icon / percentage on some themes
You can learn more about and download the beta from the Onion OS homepage. You can order the hard to get anywhere Miyoo Mini Plus+ here.
Want to learn more about the Miyoo Mini Plus? Check out our Miyoo Mini Plus guide which has everything you need to know and use this amazing handheld!